We are living in times where everything is changing rapidly. The pace of technological advancement is so fast that it is difficult for the human race to keep pace. It is particularly true for the various systems of our society and that includes education.
It is a challenge today to envision and forecast the needs of the society a decade from now. The skills required by the new age professionals is anybody guess. The adults of today with their education of yesterday are to prepare students for tomorrow. It is no mean task.
We want them to experience the real joy of living not just obtain a vicarious knowledge of it through books. We want them to be known as honourable players and not just winners, as wise and not just intelligent, as understanding and not just knowledgeable, as kind and compassionate and not just friendly.
Along with mastery of the various areas of academics, we encourage them to enjoy and excel in sports and other co-curricular activities.We provide a platform for children where they can explore themselves to mould themselves into responsible citizen.
To meet these challenges of preparing our young people for the world of tomorrow, the parents and educators will need to join hands. We are sure to make a success of our endeavours.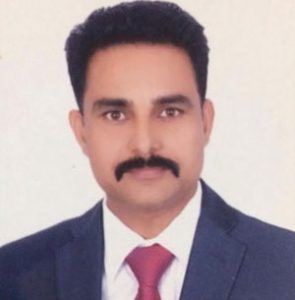 VICE CHAIRPERSON
Sandeep Singh Rana