As the logo of Rajkul School depicts its own significance where the motto and the very purpose is to aspire the generations rise like sun and keep on dreaming with opened eyes having a lightened torch in hand to reach there where they are going to be considered as achievers but with condition that they need to believe in their incessant efforts, to become the winners.Students must focus on learning, reading, writing and speaking modules.
The whole team here in RAJKUL believes in creating the best possible openings and platform for the students to let them achieve their dreams , accomplish their goals and let their uniform be decked with honours and badges.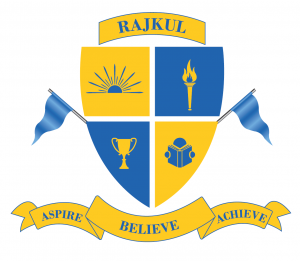 This includes your personal opinions, the things that you base your arguments , and over at the portal other details.