"Intelligence plus character— that's the goal of true education".
At RAJKUL, we help stimulate the minds of children and the capacities for learning. For us, education is a personal process. Educators at RAJKUL, understand that it's people who learn it's a human mind, a human heart, that responds to their own experiences of learning through enthusiasm. The true purpose of education is not mere mastery of
academics, but also imbibing traditional values, culture
and spirituality and empowering the child to choose good
over bad in every thought and action. It is also imperative
that the child realises his innate talent to the full potential.In order to make our learners ready to face the uncertainities of tomorrow we equip them with required skills.Our motto is to impart quality education which goes beyond academics and extra-curricular activities to meet the objectives.
Education is not just preparation for life, Education is life itself.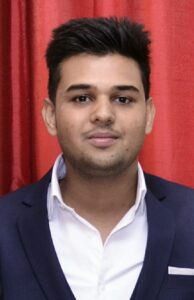 Dashrath Rana ,Managing Director